VCR pioneered modern camel auctions by organizing the first one in September 2005, at ADIHEX (Abu Dhabi International Hunting Exhibition), Abu Dhabi. Initially, one camels' auction was held per year, but now two auctions are organized every year, (one in September at the same location every year, and another at Al Wathba Camels Race Track, Abu Dhabi, in March each year).

Up to 6 September 2013, fourteen camels" auctions were conducted in UAE through this Department. Success can be gauged by the fact that till now not a single camel was sent back from the auction without a bid. All the displayed camels at each auction were sold.

Usually, about 25 male and female (equally) calves of the age group 7 months – to less than a year, of well-known parentage and pedigree, are put to auction at ADIHEX, Abu Dhabi. About 80 camel calves of the same batch (in equal proportion of males and females) are auctioned at Al Wathba Race Track in March each year, coinciding with the Annual Camels Race Festival of Al Wathba.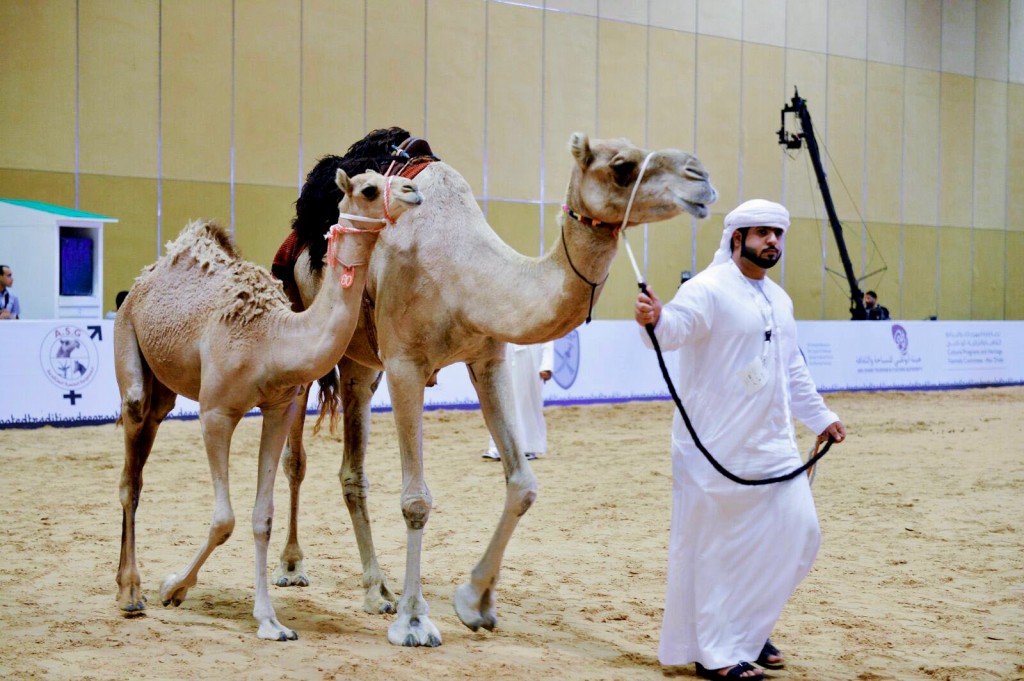 For each male camel calf, the auction bid starts at AED 20000 (approx. US $ 5500), while that for the female starts at AED 30000 (approx. US $ 8000). Based upon the most recent data, the final bid for a camel can reach as high as AED 6 million (US $ 1.6 million). On average, the current selling price of a camel is between AED 200000 and AED 250000 (approx.US $ 68000).